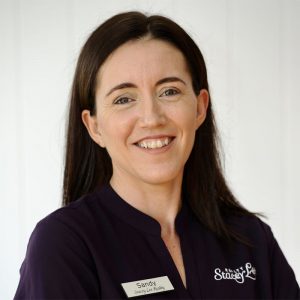 Stand up for what you believe in -Sandy
About Sandy
Sandy is by far the fittest in our team, as she challenges herself with running marathons on her weekends off. Being a married mum of 3, Sandy has a lot of life experience working in New Zealand in bond cleaning and removals, before starting her career in real estate here in Brisbane. She brings maturity and life experience to the role, and is a natural property manager – often taking the right steps instinctively to resolve an issue and ensure a good solution for all parties involved.
Sandy likes property management because every day is different and she enjoys speaking and meeting with people. This fits our office morale well as we like to pick up the phone and have a personal connection with our clients.
Skills & expertise
Sandy Krammer has been in the industry since 2019.
Community involvement
Sandy likes to donate to Oxfam and the Breast Cancer foundation