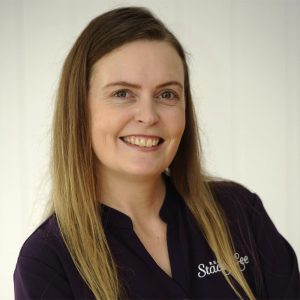 We care about you and your property, and providing quality service. Come and see how a small family business treats you differently than the big guys!
– Stacey
About Stacey
Stacey Pennicott is the Principal Licensee of Stacey Lee Realty, and has been working in real estate since 2006 when she bought her first home and fell in love with property.
Stacey has completed a Bachelor of Science Majoring in Psychology, and has been a fully licensed real estate agent since 2009. Stacey believes that a career in real estate has managed to combine her two passions – property and communication! Anyone who knows Stacey says she is always up for a chat and loves building relationships with tenants and owners.
Communication is a learned skill and essential for providing quality real estate services. At our agency, we believe everyone matters and no one is treated as a number. Stacey cares about removing the stress from property management by setting high standards within our office and fostering a team that at the end of the day is always caring about a quality outcome for all parties involved in the real estate transaction. Stacey started her business as a small agency so that the message will always be about providing quality service. She is a married mum with a beautiful toddler Alexis, and has two fur-babies Finn and Kira.
Skills & expertise
Stacey Pennicott has been in the industry since 2006.
Community involvement
Stacey regularly donates to Mater foundation and appreciates the work they put into saving her premature daughter Alexis.